These are tradition in my family for holidays, especially Easter. When I was young, my mother made these when hosting the holiday party, and always asked me to help. I loved being able to help, and peeling eggs doesn`t require a lot of skill.
Making food for parties with my mom as a kid are some of the best memories I have, because there was always an feeling of excitement and anticipation. We played the music loudly and the kitchen was always at its cleanest (and all cooks know that cooking in a clean kitchen is best for overall results). Thinking back, these small experiences fostered my love and confidence for cooking. If you`re new to cooking, this recipe is a good start for confidence building. You won`t screw this up, I promise.
Over the past few weeks, I`ve made several dozen of these eggs for entertaining.  Always present, these little egg-halves are the perfect finger food. They are easy and cheap to make, and you can make dozens of variations, including adding various spices, tuna, smoked salmon, bacon, chives, or other vegetables. I made the very simplest of the versions, using ingredients that are common to find in my refrigerator, starting with eggs.
I started by boiling 10 eggs. People have different preferences for this, but in order to avoid over-boiling, this is my method: I place the eggs in a pot, cover them with cold water and throw in a pinch of salt and turn the stove on. Just as the water reaches a boil, I turn off the stove and cover the pot and let sit for 15 minutes. I then drain them and rinse them with cold water and peel them as soon as they`re cool enough to handle (the shells come off easier that way).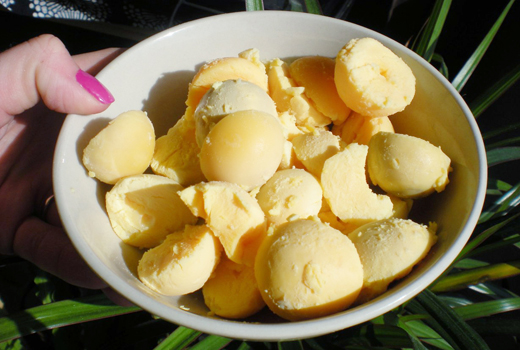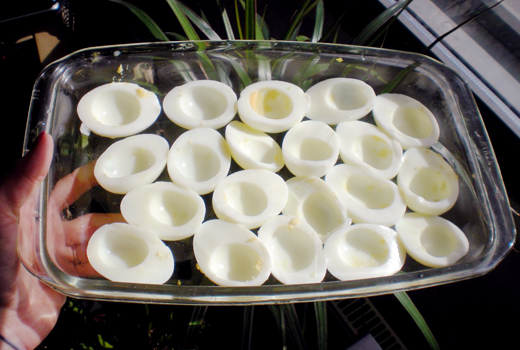 The eggs were then halved with a sharp knife and the yolks were separated.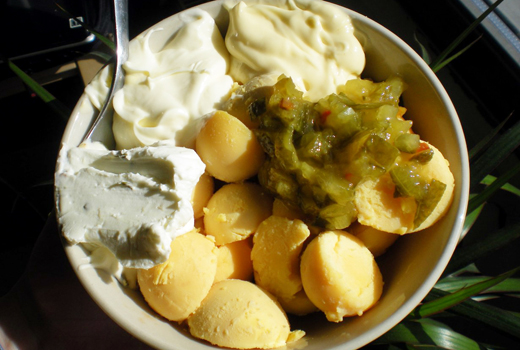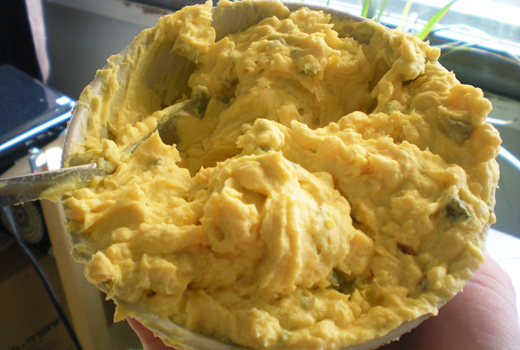 The ingredients were added to the yolks. These included mayonnaise, cream cheese, creme fraiche, pickle relish, and salt and pepper to taste. The filling ingredients were mashed with a fork until most lumps were removed. Taste it at this point to see if you would like to add some more spices, if the mixture is too dry, add some more mayonnaise or creme fraiche.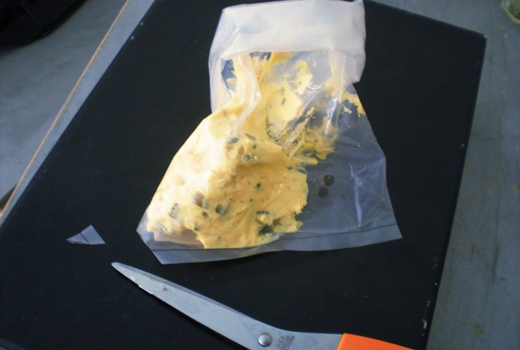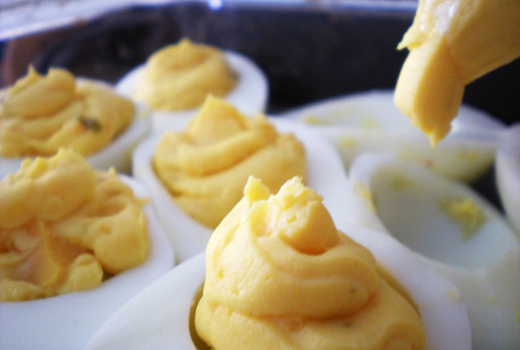 The filling was then spooned into a sturdy plastic bag with a straight corner. The very end of one corner was snipped off, to act as a piping tool.
The filling was piped into the empty egg white halves.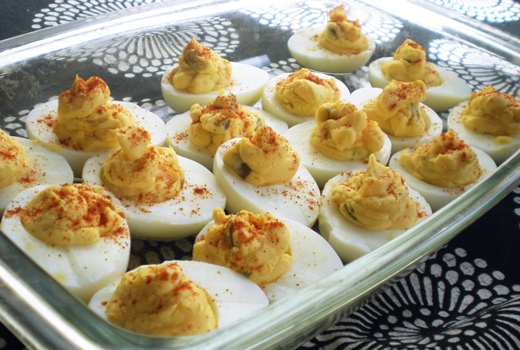 Finally, the deviled eggs were dusted with paprika for a nice presentation. Other variations could include chopped chives or grated parmesan cheese or carrots.
Share and Enjoy!