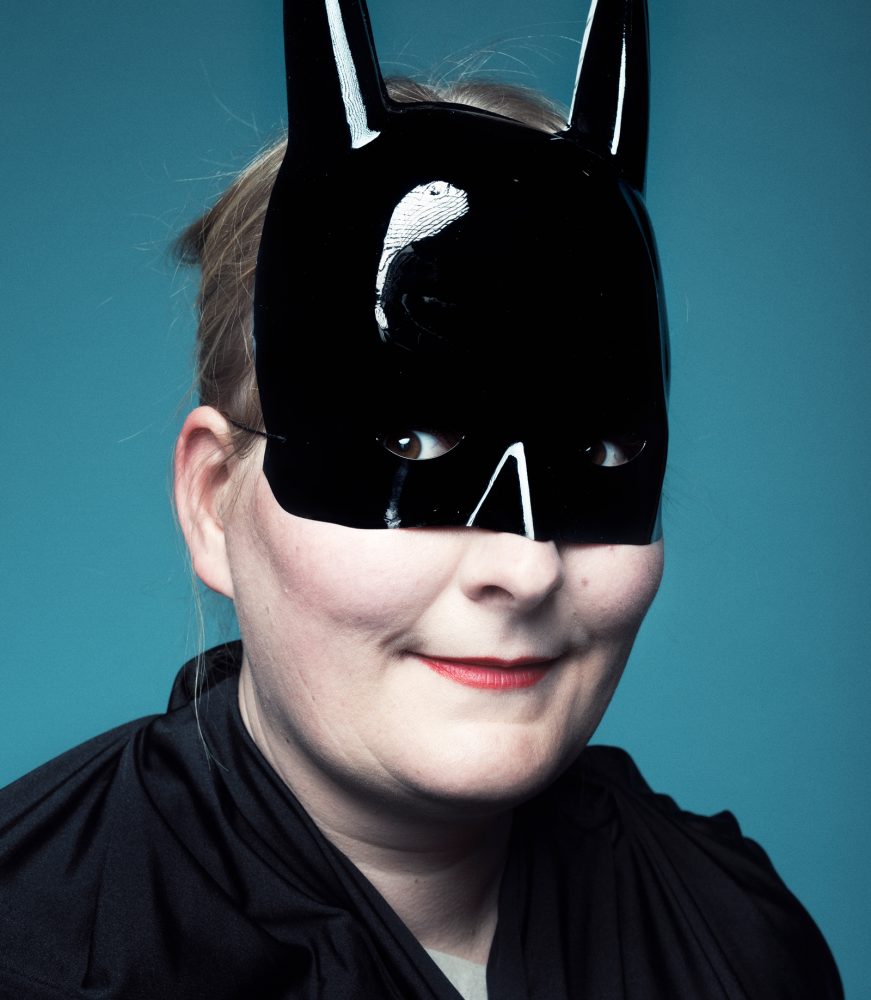 Stand up shows usually follow a familiar formula. At the start of the show, the host or hostess for the evening introduces the comedian.
So let's introduce Eeva Vekki. According to her homepage, in addition to being a stand up comedian, she is also an improvisational actress and fake medium. Early middle aged woman and successful career mom, who has with enviable talent managed to combine children, a career, white wine, burn out and diazapam.
So, a damn good person. And the presenter for Yle TV2's new Noin viikon studio program.
Vekki arrives, greets her audience and throws out her first comment. That is a classic note in a stand up show's opening moments, where the comedian comments on their environment: the audience, the venue, the show or their entrance.
This time Eeva Vekki comments on the venue, Picnic in Helsinki's Sörnäinen. Here we are, since apparently a meeting at her current place of employment at Yle after a long work week didn't feel good.
Vekki went to work late today, ate lunch and took a nap. It was good to go somewhere else to get her thoughts out.
Like the atmospheric Picnic in Kurvi?
Yeah, like there.
When the opening lines are landed, its time for the first joke.
"No place for it in Finland. Finnish comedians can't be funny. It just doesn't work here."
This is how Helsingin Sanomat summarised the feedback that Finnish comedians received in November 2014. Despite the popularity of stand up, the art form has has been left out of the cultural mainstream.
That's hard to believe, because clubs are popping up constantly and new entertainers of the people are lining up at the door.
Stand up was a new phenomenon at the beginning of the 21st century. Eeva Vekki followed her friends who started their careers in the first clubs in Helsinki. She acted in improvisation theatre, which she had done since the age of 14.
Vekki is a producer by trade, and at the time she was involved in organising many club nights, where comedy and improve took turns on stage. On offer was a half evening of improv, and then the other half stand up.
"I was thinking kind of arrogantly that I would do that or say that so much better."
She didn't jump in straight away. Comedian Pirjo Heikkilä had tried to entice her onto a stand up course aimed at women, but Vekki had other things to do: improv, her work as a producer, organising club nights.
Five years ago Heikki Vilja, a colleague from Tikkurila Theatre, organised a stand up course as a part of his theatre pedagogy education. Vekki, who was on maternity leave, now had her first opportunity to take part.
"The arrogance got thrown off pretty quick. I can tell you, that was hard."
Now, we should clarify, Eeva Vekki is not really an out of control diazepam and white wine abusing burnout mom, just a regular, sometimes a bit tired, thirty something mom.
On stage, however, is the real Eeva Vekki, albeit a character that Vekki herself has created. Her material is based in reality, but everything is taken to extremes – or "to the power of 150", as Vekki herself says.
"Some people might ask, did you really get an abortion yesterday? No, I didn't."
There are of course those comedians that have purely fictitious material. Even though the persona on stage could be convincing, the material might not reflect the real person behind the act. Ismo Leikola can laugh in his laconic style at English phrases or about his train journey on the pendolino.
Vekki also dreams of getting to crack jokes on a more abstract level. At the moment though, the clown has always been her.
"I believe that people want to identify with me. If I talk about my experiences with failing in life or shame, every person can grab on to that and think, I've been through something like that too."
For example, on the programme Stand up! on Nelonen last autumn, Vekki made a joke where she encouraged women to get their pelvic muscles in shape.
"Then we can all have a different kind of dry January together."
Sometimes a little bit can slip out, "a drip or too on the trampoline with the kids at Hoplop."
"The wankers with no kids on row four don't get it."
So you have to know how to laugh at yourself, and at those in power, but Vekki doesn't believe in tearing other people down.
"I've never liked it when people laugh at how stupid someone looks, when they don't dare to put themselves out there."
Punch up, not down, as the saying goes.
Today, the field of stand up looks very different to 15 years ago. The audience is also more seasoned, and expectations have risen. It's not enough any more to throw out some half-assed jokes about how women like makeup and men fart a lot.
"The competition forces people to make themselves stand out," Vekki summarises.
"In one evening, if there are four 40 something guys who are around about at the same stage in life, who have school aged kids and are in a relationship, then it's likely even if the jokes are really good, they are repeating the same viewpoint."
The need to keep the jokes and characters varied also encourages new viewpoints and artists. This also includes women, who are now given that space. Vekki herself started stand up with her friends at a club night called All female panel at Helsinki's Botta last autumn. There has been some "interesting" feedback.
"Some male comedians have asked, there really aren't any men there? Well no, that's the point. But like, really, no men ever? Nope, no men."
Originally, the name wasn't going to be All female panel, but as the performers all happened to be women, they decided to take advantage of the situation. Vekki says that the joke wouldn't work the other way around.
"If a stand up club only included male performers, it's a stand up club – not an all male panel."
Vekki thinks that the new club is breaking stereotypes and would give women more room in comedy. Every performer is different, and it has received good feedback.
"If a club has five comedians and one of them is a woman, she is representing her whole gender, whether she wants to or not. Out of the male comedians, you can find a family dad, a lonely loser and an older alcoholic guy. But the woman is always the woman."
Someone might get a bit antsy from this kind of talk. But Vekki says that young comedians especially – men as well – understand the issue.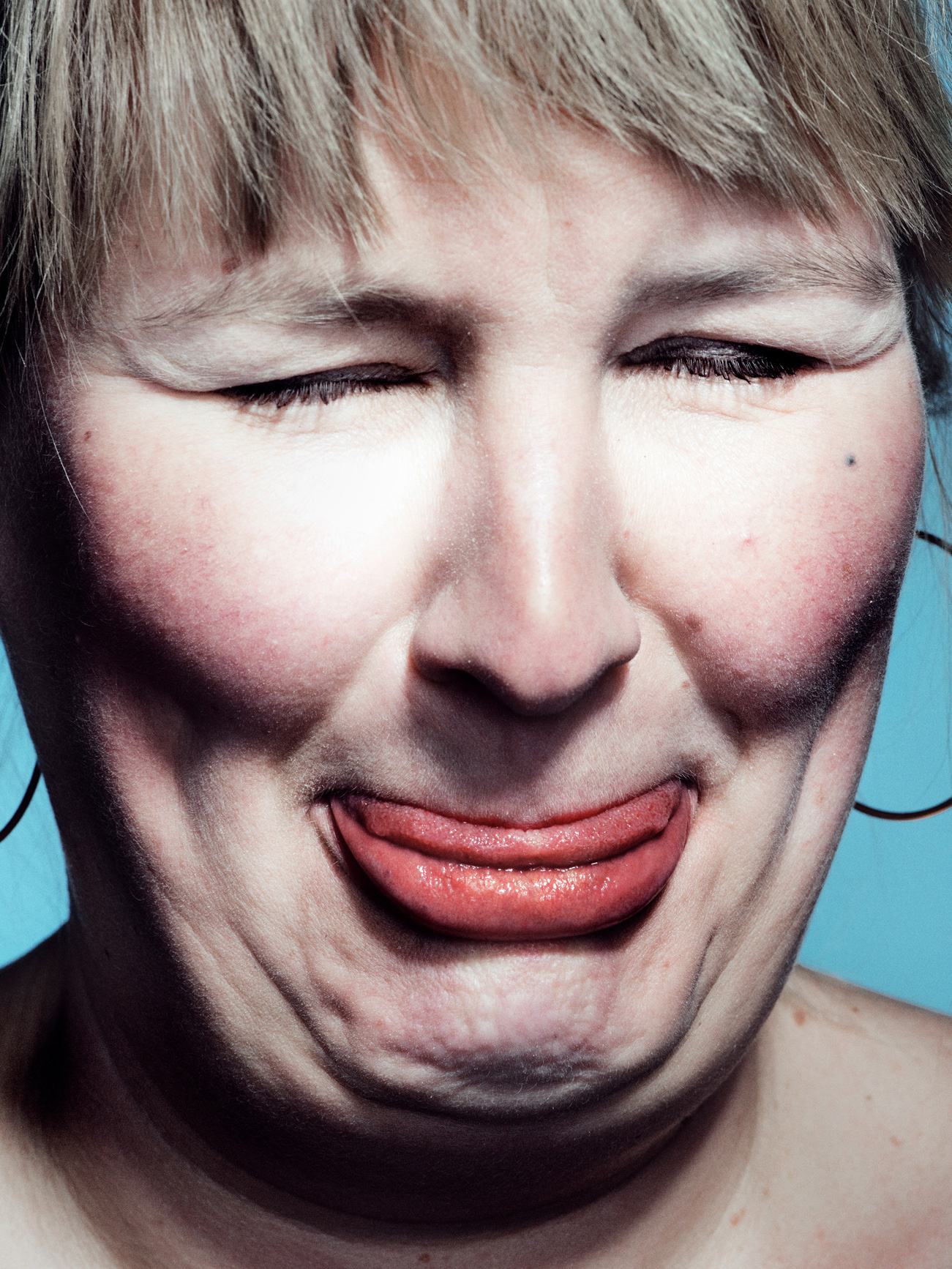 At a stand up club, you could easily get the feeling that a funny guy just gets up on stage and starts jabbering away. Routines, however, are meticulously scripted. The more talented the performer is, the more it seems like everything is spontaneous and easy.
"Sometimes you see comedians that are just so damn good on stage that even a poorly done joke seems good. Then again, you might have someone who has written some fabulous material, but the delivery just isn't there."
Some of Vekki's own material has been with her since "the beginning", some of it was picked up from improv.
"Just at that moment, it might come to me that this is some good stuff, and then I've gone on the develop it further."
Stand up wasn't supposed to be a career for Vekki, but that's what happened, little by little. As a producer you have the opportunity to develop clubs for others, you can also find opportunities to perform yourself. It started out morphing in to a part time job, but then Vekki became a freelancer.
As her fan base has grown, TV opportunities have followed.
In autumn 2016, Vekki was a correspondent in Yle TV2's Noin viikon uutiset, and was a guest scriptwriter a few times. In spring 2017, she became a panel regular on Nelonen's Mad Cook Show.
The show Noin viikon uutiset, piloted by comedian-journalist Jukka Lindström, ended after three successful years last autumn.
The popular show went on indefinite hiatus, but Lindström's backstage team didn't stop there. They made a pilot and worked on a concept. They wrote jokes, and tried out what worked and what didn't.
The end result was Noin viikon studio, which debuted in April, hosted by comedian Eeva Vekki and Anders Helenius.
You can find old and new in both the show's name as well as it's format and style. Vekki is in both of these.
But she is not yet a familiar face on TV to most people. That is changing now, and Vekki doesn't quite know how to feel about it.
"I'd rather wander around Lidl with my greasy hair without feeling bothered."
You get instant feedback in stand up: the audience laughs, or they don't. Everything is live, trying it out, trial and error. If a joke doesn't work, you change it, and the next time it might be just right.
Feedback from TV work comes in a different form.
People on Twitter analyse every word that comes from a female comedian's mouth and whether it's appropriate.
"Now I'm growing a thicker skin."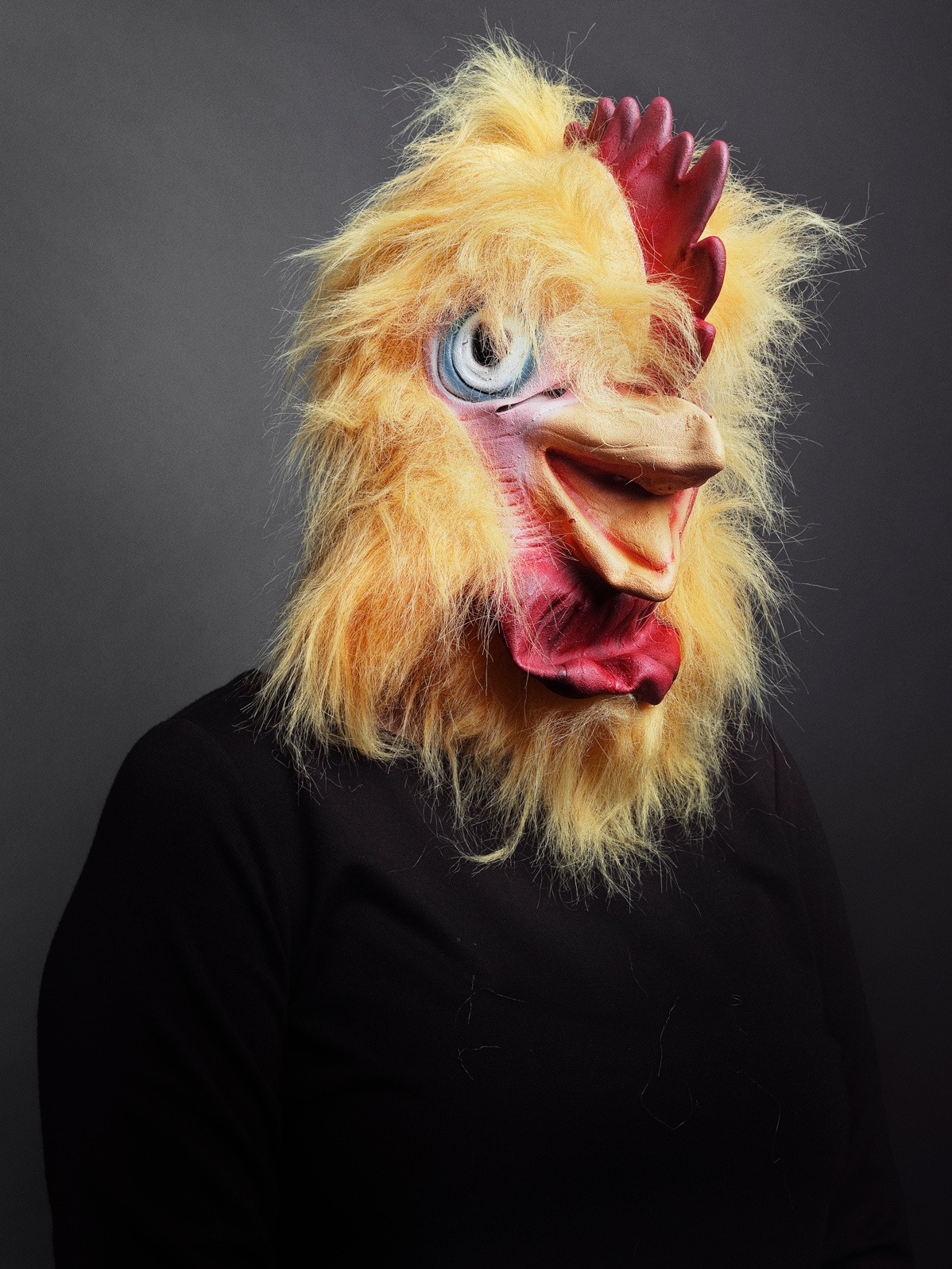 Before her last joke, the comedian lets the audience know that the end is approaching.
A few comments aimed at the audience and the comedian introduces herself one more time.
Eeva Vekki, 37, is happy that she found stand up only as a thirty something.
"Because I also have a life outside of this."
That means that Vekki is somewhat of an antithesis to the standard personal brand polishing tv persona. When you are "early middle aged", you don't feel the pressure of how popular you are or making sure your popularity grows.
Noin viikon studio is a new, exciting opportunity for Vekki. And every new opportunity is taken at 100 mph, even though sometimes it can be scary.
"Every time there has been something bigger on the horizon, I have thought, how on earth will I get through this. After a while, it turns out that I need something more. I have this huge desire to learn new things all the time."
But work isn't everything in life.
"It isn't fun anymore if you have to struggle through every moment, and all you think about is the win or lose aspect."
And without that love for the job, it's hard to commit to making a fool of yourself on stage. Or the host of a current affairs satire show.
Information concerning the formula of a stand up show is taken from Jason Rutter's thesis Stand up as interaction: Performance and Audience in Comedy Venues (University of Salford, Salford, United Kingdom, 1997).
Translated by Emine Arapkirli.