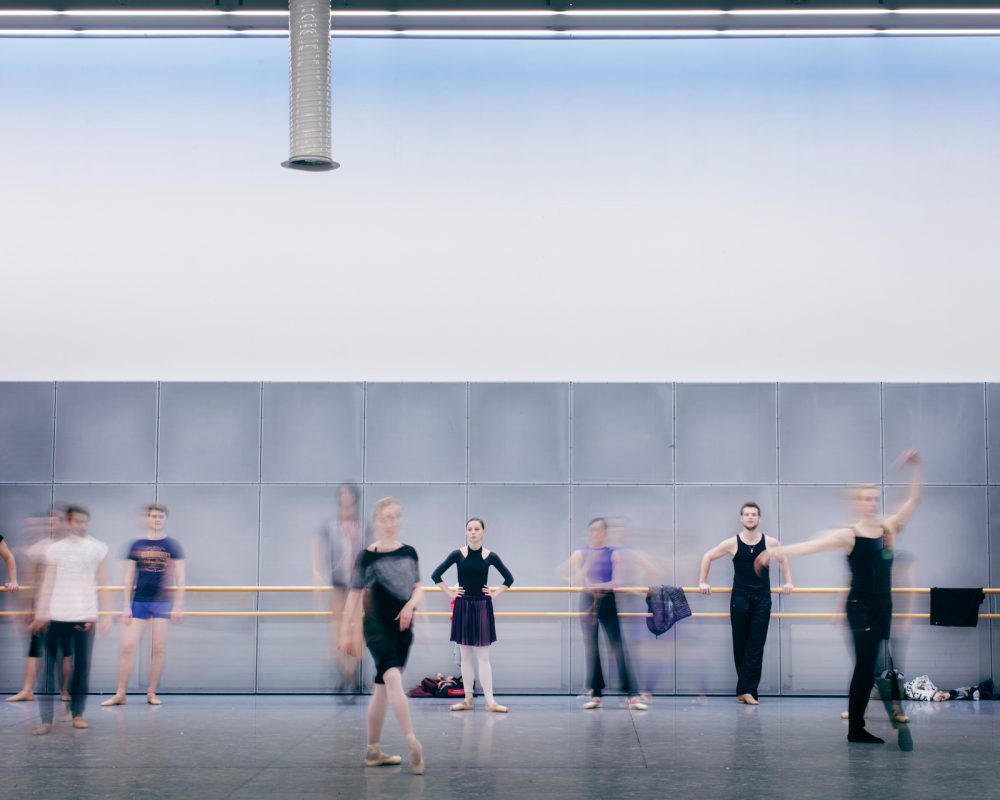 "And… arabesque!"
This is the basement of the Opera House in Helsinki. Ballet master Jarmo Rastas is going over the instructions for the group of dancers rehearsing in the middle of the practice hall.
The dancers shift their weight onto the other foot while the other extends backwards at a nearly flawless 90 degree angle. Their hands reach up toward the roof above.
It's just after 10 am, and another day of work has begun at the National Ballet, with a routine morning class. Attendance is compulsory at these daily rehearsals, no matter what else the roster may entail.
The group of lithe, sinewy ballet dancers is a mélange of different backgrounds. Women and men, young and old, Finnish and foreign alike respond alertly to Rastas' commands. Some talk together in English, others in Czech.
Rastas paces around the hall with smiles for the dancers, and occasionally bursts out singing a familiar tune accompanied by the pianist. Of course, it isn't all fun and games: the morning drill are the backbone of the ballet students' training, a time for the master to assess everyone's strengths and weaknesses.
When the lesson is over, some of the participants make their way to the rehearsals proper of the next big piece of work, the Land of Kalevala ballet. The opera-cum-ballet performance opens in November and represents a fusion of the arts and of milestones in Finnish history – everything you could expect from a "Suomi 100" campaign project.
According to the release, "the end result will be a playful, touching and slightly mad production that can only be the work of an outside observer."
Said observer is artistic director of the National Ballet, the Danish Kenneth Greve, who is gearing up for the production several floors above the practice hall. He has filled a miniature of the opera stage with little tin soldiers, each representing a separate dancer.
"I did remove their rifles, though. I'm something of a pacifist," Greve says with a grin.
He is visiting his office in the middle of a working day, wearing tights and gaiters – essential ballet gear.
Land of Kalevala will mark the end of an era at the National Opera. It is the final piece that will be supervised by Greve, who entered the world of Finnish dance a decade previously.
But who exactly is Kenneth Greve?
That was the question on many a Finn's lips in November 2007, when he was chosen to be the Finnish National Ballet's artistic director, straight from the post of Danish Royal Ballet principal dancer and ballet master.
The principal dancer is the star of their troop and the highest position one can attain inside a group of dancers. Ballet masters such as Rastas train the whole group, but do not run it. The new gig was a big leap for Greve, he says.
"I want the National Ballet to be so good that every Finn will feel proud about it," Greve told MTV news after his appointment.
Opera and Ballet director general Päivi Kärkkäinen eulogized Greve's vision, passion, and drive to work for the good of the whole institution and also help with its strategic planning.
Greve may have been a dark horse for the general public, but for many dancers he was entirely confounding. National broadcaster Yle reported in October 2008 that the artistic director had gone on a collision course with his underlings from day one.
The news read that Greve had brusquely told many dancers to consider a change of profession, remarked that 40-year-olds were too old for the stage, and given advice on group members' body fat percentage ("no more than seven"). Greve outright told Yle that he wasn't "a nice guy".
Now, years later, Greve qualifies this statement by saying he wasn't actually rooting for any of the forty-somethings to quit.
"At the time we were offering some dancers the opportunity to retire a little earlier, because we also had a lot of hired dancers, too. Otherwise, in a couple of years about 15 of them would have retired all at once, and that would have been really hard," he says.
Greve admits to being "a little lost" with his leadership role at first.
"All my life I had looked at myself in the mirror and wondered how I could look beautiful. Suddenly I had to look at other people and wonder how I could teach them to do the same."
But that isn't the whole story; Greve's method truly was something completely different. It was more result-oriented than that of his predecessors: ballet had to spread out into wide society, shows had to sell, and the dancers had to be world class – or they could pack up and hit the road.
"My job is not to be nice, but to make sure the tax payers' euros are spent wisely."
In line this this thinking, Greve did whatever any modern CEO in the 2010s would do, and hired a personal coach. Consultant Ben Nothnagel came in from South Africa and made the new artistic director devour a pile of guides on how to be a leader.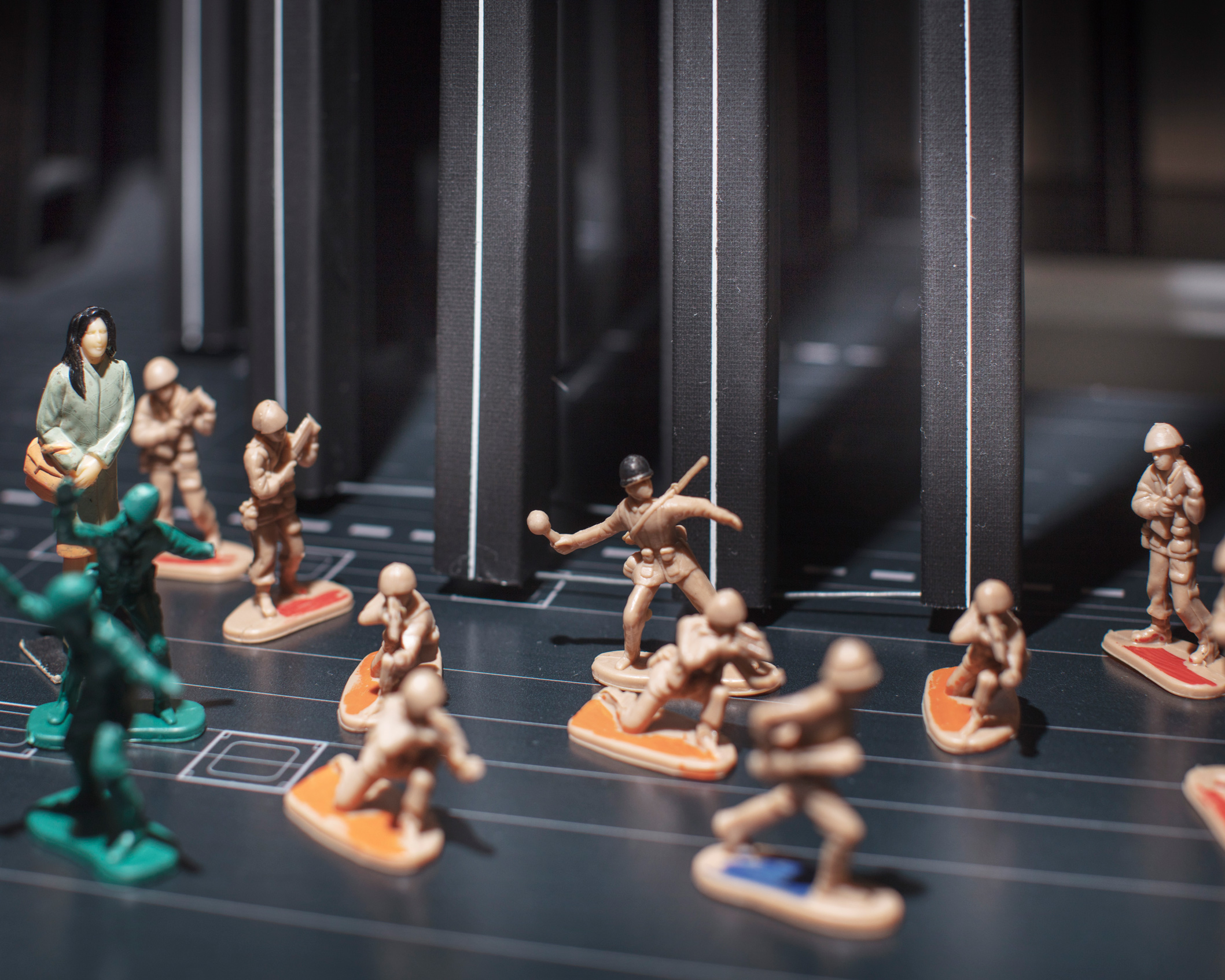 About ten years ago the National Ballet was all but crippled by a crisis of both management and morale. Financial magazine Talouselämä wrote in 2007 that managing director Erkki Korhonen and administrative director Pekka Kauranen had lost the trust of their staff.
Part of the problem stemmed from financial straits; the two leaders faced stern criticism in the press for their decision to lay off their workers for the duration of an extensive stage renovation. In February the opera's chief conductor Mikko Franck tendered his resignation. One of Finland's highest profile art institutions was on the brink of collapse.
Korhonen resigned within a few months, and in September 2007 Päivi Kärkkäinen took his spot. That was also the autumn that they decided to hire Kenneth Greve.
Last year the National Opera and the National Ballet broke their all-time visitor record with some 317,000 ticket stubs in total. The institution's own share of the funding in relation to public backing has steadily grown, and sales are also soaring.
The uptick can be seen in ballet concretely as literal bums on seats, with the visitor capacity rising annually. The two national institutions told Ylioppilaslehti that their customer fill factor was at a steadily average 79 percent. Between August 2008 and June 2016 it has hovered noticeably higher, at 87 percent.
Greve had no small part to play in the successes. Dancers interviewed for this article are vocal about their praise for Greve's proactivity in reaching out to new audiences, creating ever more lucrative performances, and restoring the honor of ballet in general.
Greve himself talks gladly of the importance of developing ballet training in Finland and giving Finnish teens an entry into the industry and the art.
Not all the methods used to replenish the institution's integrity were met with applause. Before Kenneth Greve, the National Ballet was run by another Dane, Dinna Bjørn, but her style was far removed from her eventual successor.
"She was an extremely kind, generous, and sweet person. I'm lovely and sweet as well, of course, but in a very different sense. I'm much more demanding."
Greve spent all of 2008 practicing. He had to start at the beginning: what sort of group was the National Ballet, and how could it be further improved. With time in short supply – four years in Greve's case – you have to make the best of what you have.
"I wanted to focus on changing the attitudes inside the group on one hand, but also society's opinion about us. And to make sure that the quality was just stratospheric. You can't fake that."
High quality meant that the dancers had to be strikingly apt so that people other than ballet aficionados would want to come see them work. The dancers also had to understand that they would be pushed hard for the new era to take off.
It was the internal outlook that rose first to the surface. Greve came in from a company with a work ethic that locked in on a successful, finished product and didn't let go until it was done. The training ended when there was nothing left to teach – not before.
"My own background was in a ballet group with far fewer rules and regulations," Greve describes. "I had to make attitudes more open to change and flexibility."
The very nature of ballet makes such a task daunting, when at the end of the day the whole field was about taste. Greve takes golf as an example: the competition was won by the contestant who makes it through nine or 18 holes with as few strokes as possible. Simple.
"It doesn't matter how tall, short, fat, or stupid a golf player is, if they swing the fewest times they are the best. There's nothing to discuss."
When things boil down to taste, changes cannot be motivated by authority alone. That's why Greve tried his best to encourage the Ballet's dancers to take more initiative.
"When I started here every question was answered with a no, we've never done that before. Then I asked, why couldn't we do it now?"
Greve's step was to establish a dancers' "board" of sorts, with whom he still meets every month. The twelve-person group tackles disagreements and thinks of ways to involve everyone's point of view in the operation of the National Ballet.
"That's how I make people with negative views my ambassadors. In the end they're right there with me solving the problems."
Greve gets excited, jumps up, and fetches the National Ballet's development assessment form. Now it contains four subjects that Greve talks about with all his dancers. The survey used to contain 32 questions.
"The old model would probably work for an industrial bread factory or something."
The artistic director says the new model has lead to more dancers being able to stand up of their own accord and tell him what they should do better. And that's good.
"I don't want stupid dancers, I want smart dancers," Greve says.
Sounds just like a page out of a business management guide.
Eventually the hard work bore results: Greve's name popped up all over the media and in the early 2010s ballet gained more and more traction. The debut of The Snow Queen in late 2012 was a hit, and it was the first time in a long while that a single production had become a social phenomenon.
In spring 2012 Greve was asked to stay on in his duties.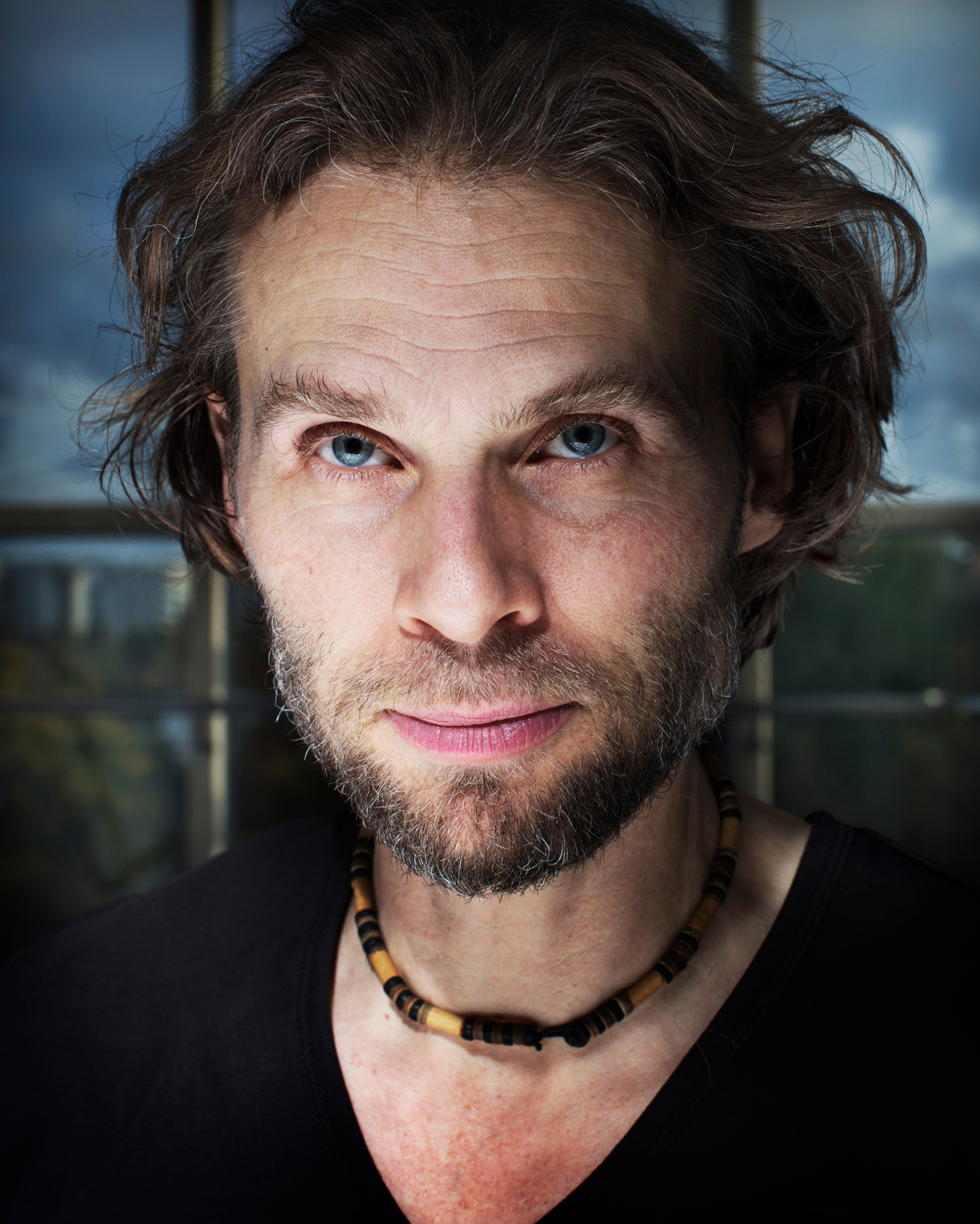 Ballet by its nature is a form of art constantly striving for perfection, the purview of agile freaks of nature, a discipline whose hallmarks are the leg extended ever higher and the ever more smoothly twisting hip.
Greve is very upfront about his standards. If in basic training a dancer's leg won't rise, it's time for a new job. If the leg rises but not enough, rigorous training is prescribed – but without a marked improvement, it's back to the highway.
If someone's leg does make the cut, the next step is to aim even higher.
"An environment that hinges on the pursuit of perfection is like that. It's not fun. But if you want to achieve something extraordinary, you have to use extraordinary methods. You can't do that and be socially correct," Greve expounds.
"It's not about bullying or torturing anyone. But ballet is not egalitarian or democratic. I've seen brilliant dancers who have had to quit because they didn't have the right kind of feet."
The extreme nature of the craft also breeds other, darker cultural side effects. Greve admits that issues such as eating disorders are still common in the ballet world.
"You have to be healthy, strong, and also thin. It's a constant challenge. And for someone with a passion for dance, it can be quite easy to tumble headfirst into one's own demands. The urge to always succeed better is so strong that it can blind people."
But certainly these demands do not always come from the internal motivations of the dancers themselves. A lot of the time, they enter from the outside.
If the first year of Greve's head-butting with his colleagues was bad, it wasn't much better after that, either. In 2010 Yle once again reported on the woes of National Ballet dancers – this time over their lack of work. More and more young dancers were graduating to unemployment without the institution's backing. Instead, a growing number of ballerinas were coming from beyond Finland's borders.
"I've said that if a Finnish and a foreign dancer are just as good, I will choose the Finn. But if they're not good enough, I'm not picking them," Greve now says.
Greve says he thinks a more salient talking point would be whether we would like to see average troupes on stage, or good ones with backup from abroad.
"The world has changed in so many ways. Creating and participating in culture is so much more global than before. Finns go overseas to dance, others come here… It's enriching on all sides."
Dancers interviewed for Ylioppilaslehti say that one aspect of the ballet work environment involves how quickly staff members change compared to previous years.
"It used to be one big family," one former dancer says.
Others think that Greve has a very clear personal preference when it comes to dancers. National Ballet hopefuls need to be tall and slim, with beautiful facial features.
"Every director has their own tastes, and this has been Kenneth's," another dancer says.
Outside criticism has also reached Greve. Performance art magazine editor Minna Tawast dropped a bomb in a September issue of Helsingin Sanomat, saying that Greve's tenure has been financially stable but artistically flat.
"The programme hasn't had a thread, the quality has been uneven, and sometimes shows have even been bland. There have been very few true moments of inspiration."
Harri Kuusisaari of Rondo magazine agreed: "Greve thinks he's a choreographer, but he isn't. The Snow Queen came off quite well, but everything after that has been a bust in artistic terms," he said.
Greve says responding to taste judgments is difficult.
"Of course I can't please everyone. I also don't produce performances to please critics, but to please the audience."
Tensions aside, many have been content with Greve's new way of captaining ballet performances. The choice of his successor can be seen as a sign the institution may want more of the same.
The new artistic director of the Finnish National Ballet is Madeleine Onne. She previously worked as the leader of the Houston Ballet Academy in Texas and has also been attached to the Royal Swedish Opera and the Hong Kong Ballet.
The Finnish institution's committee, which was unanimous in its decision to nominate Onne, highlighted her networking skills, financial prowess, and ability to comprehend the big picture – all attributes that Greve, too, was lauded for.
"I don't know that I brought business thinking into Finnish ballet, but I did bring business models," Greve sums up. "If you want to accomplish something, you have to have a business strategy."
Combining biz lore with creative work tends to be a taboo in the art world, as Greve is well aware.
"There are people who think that we can't be artistic and productive at the same time. I disagree. (Baroque composer Georg Friedrich) Händel wrote a huge number of pieces – and they're fantastic," Greve says.
"Show me one bit of evidence that art suffers from modern leadership. It doesn't hurt anyone, I assure you."
The ex-director is mum on what words of wisdom he may have imparted to the new boss.
"I'll give her the opportunity to think on them, but they're not worth talking about now. They're kind of insider secrets."
Greve has no trouble summing up his own stint.
"I've accomplished more than I thought. Not for nothing, but the National Opera is now known as the National Opera and Ballet," he says.
"But it's not like I can take all the credit, director Kärkkäinen and the whole in-house staff have put in the work too."
Kenneth Greve knows what he wants people to remember his era for.
"I want them to say I was demanding, annoying, eccentric, he wanted more and he wanted to move forward. If people were to say I was a nice guy, I would have failed."
Both former and current dancers with the National Ballet were interviewed for this article.
Translated by Kasper Salonen.