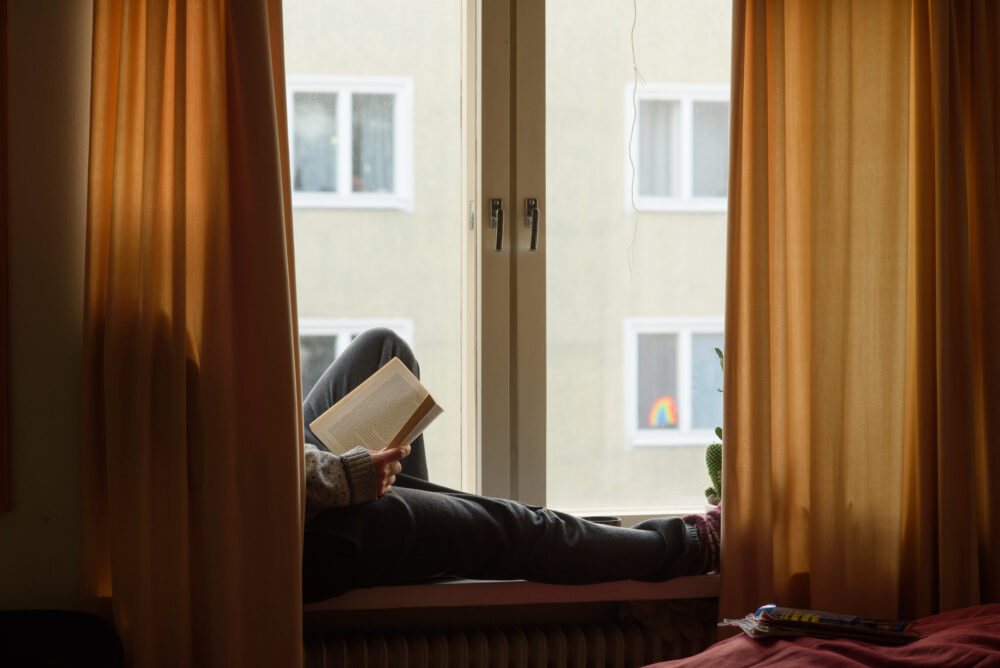 Ylioppilaslehti publishes photographs previously published as part of the Poikkeustila 2020 Project, which documented the coronavirus crisis. Helsinki-based photographer Sami Sorasalmi photographed how last spring turned his life into studying at home.
This piece was originally published in Finnish and was traslated into English by Victoria Odum.
As the coronavirus pandemic emptied lecture halls and venues in the spring, student organizations were forced to cancel their events. Many students began to feel lonely.
Student life has largely moved online in 2020, and the University of Helsinki has announced that distance learning will continue through spring 2021.
An expert report by the Finnish Institute for Health and Welfare (THL) shows that one in four people of working age (ages 15–74) experience more feelings of loneliness now than before the coronavirus pandemic. Loneliness has increased particularly among youth and the higher educated.
Students interviewed by Ylioppilaslehti wish the university and the Finnish Student Health Service (FSHS) would provide more support during these difficult times.
The effects of social distancing on students have been surveyed by student organizations, too. Anna Enbuske, 23, is a politics and communications student and student organization active, who had her hand in producing such a survey.
The survey found that the simultaneous decrease in face-to-face interactions and increase in loneliness has left students feeling burdened.
"The answers revealed that courses have increased in workload and that loneliness aggravates stress. Many spend lots of time at home, unable to share things with friends," Enbuske explains.
In the spring, the quality of teaching varied, some courses had weekly changing instructions and the rules for Zoom attendance were vague. This was understandable in the spring, Enbuske feels, as the circumstances were new.
In October, it was announced that spring 2021 would be remote as well. Enbuske thinks this decision was a radical one and made at a surprisingly early stage.
In the fall, Enbuske was a guest in Yle's A-studio, where she discussed students' loneliness. Afterward, the university has also brought up students' mental health and coping in its communications. Vice-rector Hanna Snellman's comment on students' well-being was published on the university's website and shared on Twitter.
The topic has also been discussed among representatives of the university community. Enbuske says that students' loneliness was discussed at the end of November in the Faculty of Social Sciences' meeting which the university's dean and vice dean attended.
"They were very sympathetic to the students' feelings and promised to pass on the message."
The entire university community has had to adjust this year. It has not exactly been easy.
Psychology student Vilma-Reetta Bergman, 21, struggled with cabin fever last spring. She lived alone. Moving into a commune in the fall was a big relief.
"Spring was the worst. Now I think I've learned ways to take care of my well-being and to keep in touch with others. What's a bit sad is that I had to search for them all on my own. The university hasn't provided a lot of self-care tools during the pandemic."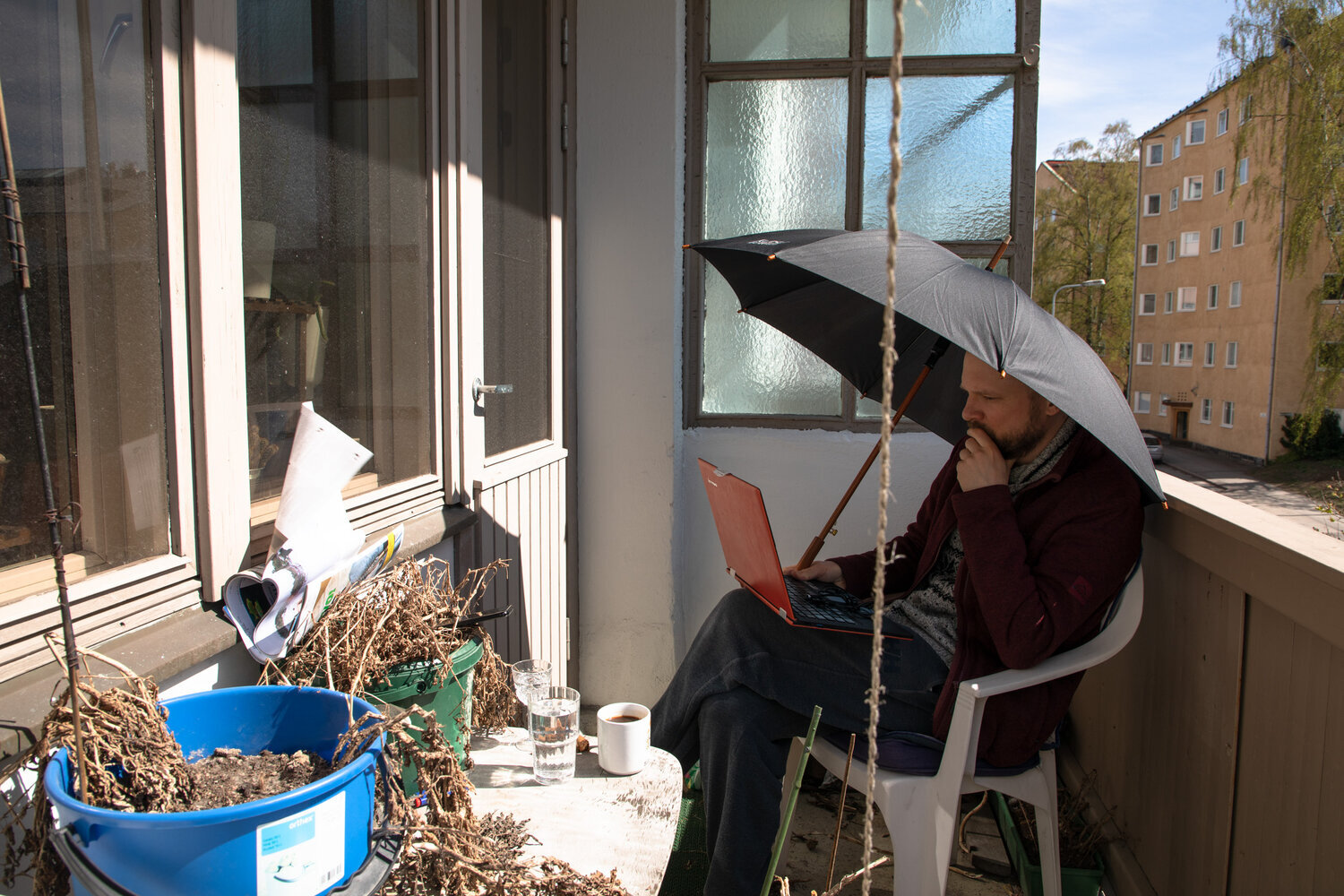 Bergman wonders if the faculty could have organized additional teacher tutor appointments, where students receive guidance with the planning of their studies.
In turn, Bergman's student organization Kompleksi ry has organized a lot of remote events. Bergman has also scheduled study dates with her friends at the library.
The psychology student had hoped that FSHS would have communicated better to students.
"It's been alarming how many people I've had to direct to FSHS, when they haven't known they could seek help from there."
Although pharmacy student Mikko Immonen, 28, has progressed well with his studies, his mental well-being has been tested by the pandemic, too.
"I've felt lonely from time to time, but I don't know how much of it has to do with corona, since I've had to deal with loneliness before as well. Then again, perhaps that's enabled me to cope with those feelings better now."
Apart from lab work, Immonen has had no contact teaching this year. He visits the campus once a week. He feels that social distancing is necessary, which for him has eased the feeling of loneliness. Still, he is sad that the restrictions are prolonged.
"Having to remain remote through next spring is obviously frustrating for a student."
The Student Union of the University of Helsinki (Hyy) has been observing students' coping with studies.
Highlighted in students' feedback is "solitary grinding away," says Akseli Rouvari, who was responsible for issues concerning educational policy and communications in Hyy's board in 2020. Many students live alone and might not see anyone all day, he says.
Responses to Hyy's coronavirus survey in the spring revealed that the workload of courses had increased, Rouvari says.
In his opinion, the university has managed a difficult situation fairly well. He does, however, feel that the university could listen to students better by following up on the increased workload of courses, for example.
"The university has perhaps been a little late to react, but you can't address a problem you're not aware of. Giving feedback should be improved."
Hyy recommends organizing events remotely. For instance, Hyy's anniversary celebration took place online this year.
But many students struggle with "virtual fatigue": once you have sat through Zoom lectures all day, spending your free time there in the evening is not very tempting. According to Rouvari, some organizations have said that Hyy's recommendations have been too strict.
"Virtual events can't replace physical contact," Rouvari admits.
Rouvari hopes for more resources to be allocated to FSHS's bottlenecked services.
"In the spring, less people sought help. This means people weren't seeking out help even though there have been problems. For a while now, students have been saying that the lines are so long they don't dare seek help."
The medical director of FSHS' mental health services, Tommi Väyrynen, thinks it is sad if students do not know about FSHS' services. That said, he points out that loneliness is not an illness. Loneliness falls under student health services when it is accompanied by mental health problems.
"We have identified loneliness as a risk factor for mental health disorder."
FSHS works with universities and student organizations on study community work which aims to improve students' health and well-being. It includes training for student organizations and university staff as well as on-campus events. The goal of this preemptive work is that problems such as loneliness would not lead to mental health disorders.
"Together with central student organizations and universities' rectors' conferences, we have now started long-term work for the promotion of mental health. One of the themes is loneliness."
In practice this means that FSHS will, for example, hire more mental health professionals, like psychologists.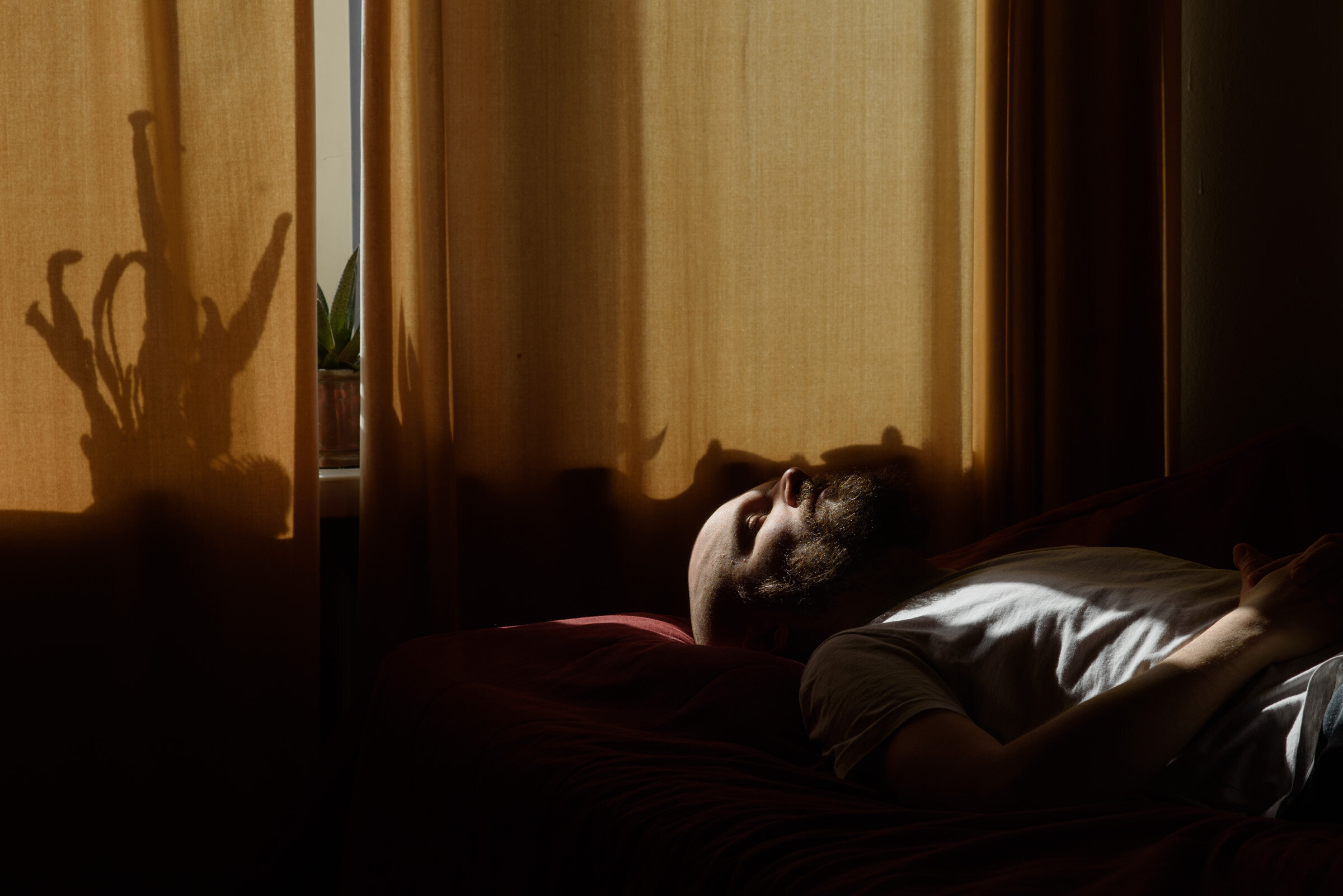 "We recognize more should be done to tackle loneliness. But loneliness isn't something we can fix at the doctor's office."
Väyrynen thinks that FSHS managed to quickly make the switch to remote appointments when the coronavirus pandemic hit. Group activities, however, have been entirely suspended. Consequently, there have been no group meetings for stress management and depression.
Priska Pennanen, who is in charge of FSHS' study community work, thinks it is good that these exceptional times have invited students to discuss loneliness. In 2016, the Finnish Student Barometer reported that 4–10 percent of students experienced feelings of loneliness.
Pennanen notes that loneliness has not increased for everyone. Those who have had good social networks to begin with are coping the best. It is harder for freshmen, who have just moved to the city, and for those who have history with loneliness.
She points out that solitude and loneliness are not the same.
"Loneliness is when one personally feels like their social needs are not met or that they have no one close to talk to. Persistent loneliness is a risk factor for mental disorder."
Loneliness can negatively impact one's ability to deal with new situations. For instance, distance learning is a new experience for many students. Feeling like you are left to your own devices can be mentally taxing and lead to a loss of study motivation.
FSHS has been reflecting on ways to better support students remotely. A webinar on loneliness is in the works for next year.
Pennanen hopes that talk about long wait times would not discourage students from seeking help.
"It's important to reach out whenever you need help. That's what we're here for."
Director of Development Susanna Niinistö-Sivuranta, of the University of Helsinki, thinks an individual student's feeling that the university does not take loneliness seriously is justifiable. She remarks that the university has a limited capability to affect loneliness.
"From the university's perspective, student well-being is about study well-being. The university has been constantly working to ensure that both teaching and study guidance work as well as is possible during these times."
The university has tried to increase student well-being by organizing remote events and by sharing information packages on studying and mental well-being. For example, freshman orientation week in the fall was not cancelled but held remotely.
When the circumstances have permitted, the university has encouraged small study groups. Niinistö-Sivuranta hopes that it will be possible to reopen self-study facilities and provide safety distance compliant contact teaching for small groups come spring.
According to Niinistö-Sivuranta, the feeling that courses have increased in workload may have to do with the fact that distance learning and organizing courses online was new to everyone. She thinks more resources would have been needed for digital support for academic staff, student guidance on study techniques and the activities of study advisors and psychologists.
Announcing in October already that courses in spring 2021 would be remotely held was the responsible choice, Niinistö-Sivuranta says. Planning for the spring term's courses begins in October, so their mode of instruction must be decided by then.
In Niinistö-Sivuranta's opinion, it is normal that an individual student or employee might grow cynical in a stressful situation. The situation has been hard for the staff, too.
"In times of crisis, it's no use for either side to start pointing fingers. I'm sure everyone has done their best."
Support for coping with studies is provided by FSHS, University of Helsinki's study psychologists and university chaplains as well as Nyyti ry, the organization for students' mental health.