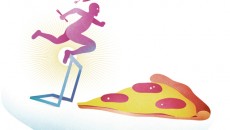 The number of foreign students in Finnish higher education institutions is increasing slightly but it seems that Finland – the Best Country in the World according to Newsweek magazine – cannot keep the international, highly-educated talent to work in the country.
In 2007, 1€‰332 foreigners graduated from the Finnish universities. A year later, according to CIMO and Statistics Finland, only 67 percent of them were still here.
In 2009, there were over 14€‰000 foreign degree students in Finland. Foreigners comprise only 2.2 % of the higher education in Finland, whereas the average of foreigners in OECD countries is 5.3 %.
Between 1991-2002, 33 000 highly-skilled graduates moved abroad and only 28€‰000 highly-skilled moved to Finland.
"Finland is among the minority of OECD countries suffering from a brain drain", states Ministry of Education and Culture of Finland in Strategy for the Internationalization of Higher Education Institutions in Finland 2009-2015. The report recognizes that the "low level of internationalization is still one of the key weaknesses of the Finnish higher education and research system when compared with Finland`s competitors".
The strategy aims at increasing the number of non-Finnish students in higher education institutions up 85€‰% by 2015, which translates into 20€‰000 more international students in Finnish higher education institutions.
there is an oxymoron here. What is the benefit of increasing the international students if their unemployment rate is over double or even triple than that of the native population?
According to an OECD report, the unemployment rate for native-born men with tertiary education in 2008 was 6 % compared to 11 % for foreign-born men. For native-born females the unemployment rate was 6.3 % in comparison to 19.1 % for foreign-born women. The financial crisis has since severely influenced the highly educated.
Language and other barriers
VALOA project aims at growing the employability on the Finnish job market of international degree students studying in Finnish universities. Dragos Ciulinaru, former research intern at the VALOA project, identifies the command of Finnish language and the lack of a network of contacts – in particular with Finns – as major determinants of the integration and employability of international students in Finland.
Despite the free courses offered to foreign students, the command of Finnish is most of the times a hindrance to someone who is a non-native speaker as in the university €˜kirjakieli` is taught unlike the slang used in everyday working life.
Since Finland has two official languages, is Swedish a second obstacle that foreigners have to overcome or an untapped opportunity? According to Heli Turja, career guidance and training advisor of the VALOA project, "there are universities in certain areas, for instance in Vaasa, that offer Swedish classes to their international students. The employability numbers of those Swedish-speaking foreign graduates seems to be a bit higher in those Swedish-speaking areas."
Both Turja and Ciulinaru agree that the lack of networking hinders job search as the information is mostly in Finnish and is shared among a network of acquaintances to which foreigners might not have easy access to.
Some employers also fear that hiring international graduates might slow down their processes, or they are simply ignorant about the competencies of the international graduates.
Steps in the right direction
Finland is taking steps in the right direction to internationalize its higher education and workforce. But there is still a lot to be done.
"First, the information flow to the foreign students has to be improved so that they know how the Finnish system works. Otherwise they feel confused, and since their families and support networks are usually far away they need more support than Finns", says Turja.
"Universities need to offer more Finnish language teaching about the employability of their international graduates and offer adequate career services and connections of working life. Employers need to be informed about how excellent skills these international students that studied in Finnish higher education and how diverse competencies they have. Lastly, more networking between companies and universities is vital."
Foreigners are making a giant leap to come to Finland, they have taken a risk already and have put their lives, ideas and money on the line.
The draining pool of multicultural talent seems not to exploited at its fullest potential by Finnish employers and assisted properly by the university career services. International graduates should be given opportunities to work in and for Finland, by bringing their fresh perspective and competencies into the workplace and also by acting as bridges to connect Finnish companies with other international ones.
Chryssa Skodra